LEGAL SEARCH & RECRUITING Connecting Lawyers We Know With Workplaces We Understand
Unique Experience & Proven Results
The year was 2007. Ken Young and Barbara Mayden had each practiced law at large law firms for 30 years and had long been active and served in leadership roles with the American Bar Association and in their state, local, and specialty bar associations.
During their years of practicing corporate (Barbara) and management labor law (Ken), their clients were often corporate legal departments. They had each participated in their firms' legal hiring and opening of new offices.
So Ken and Barbara, long-time friends from their years of ABA involvement, decided to launch a new type of legal search and consulting firm, one that would capitalize on their unique bird's-eye view of the legal marketplace, and rely on their years of legal experience and deep relationships as opposed to cold calls.
"Connecting lawyers we know with workplaces we understand" has been the Young Mayden mantra from day one.

Young Mayden, now with additional attorney recruiters and working nationally from offices in Charlotte and Nashville, has helped many law firms open new offices or merge with other law firms, and has placed many lawyers with law firms, corporations, and nonprofits.
Young Mayden is a proud member of the National Association of Legal Search Consultants (NALSC) and subscribes to its Code of Ethics. Ken Young has served as treasurer and is a Past President of NALSC.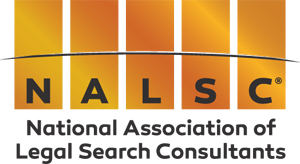 In addition, Young Mayden has become the country's go-to search firm for bar associations and other law-related organizations, having placed Executive Directors at, among others the:
American Bar Association

Uniform Law Commission

National Conference of Bar Examiners

California Lawyers Association,

The State Bar of Texas

New York State Bar Association

State Bar of Wisconsin

Florida Bar

North Carolina Bar Association

Tennessee Bar Association

Houston Bar Association

Florida Bar Foundation

North Carolina Advocates for Justice

World Justice Project

American Bar Endowment

San Diego County Bar Association
Young Mayden also conducted the search for the President of the National Judicial College and for the ABA's Managing Director of Legal Accreditation.
Young Mayden welcomes contact from law firms, corporations, legal organizations, and nonprofits searching for top-quality attorneys and candidates seeking to make a career move. With offices in Charlotte, North Carolina, and Nashville, Tennessee, they recruit all over the United States including Orlando, Florida; Houston and Dallas, Texas; Columbia, South Carolina; Chicago, Illinois; Washington, D.C.; New York, New York; Boston, Massachusetts, Kansas City, Missouri and Kansas; and through the United Kingdom.
National Legal Search and Recruiting Firm With
Offices In Charlotte, North Carolina, & Nashville, Tennessee
News Articles
Job Postings
The Tennessee Bar Association, since 1881 the voluntary association of Tennessee licensed lawyers with over 10,000 members, is soliciting applications for the position of Executive Director. A link to the Job Description can be found at: